The Happy Triumverante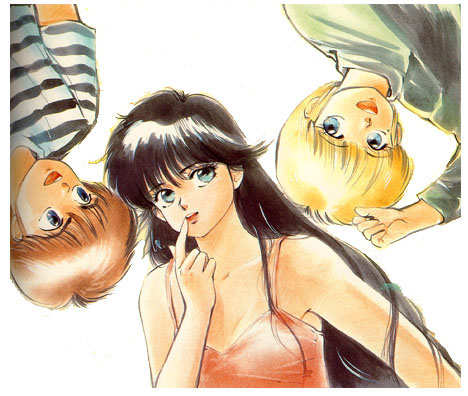 Being very silly...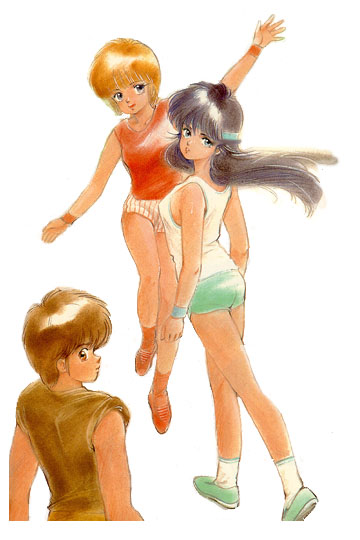 Athletic training...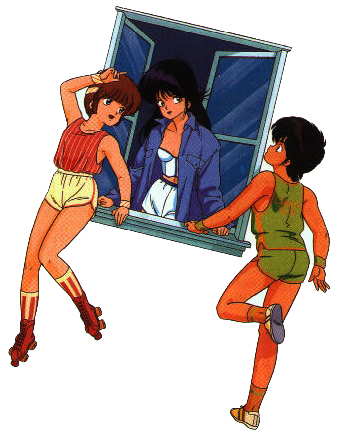 Taking a break...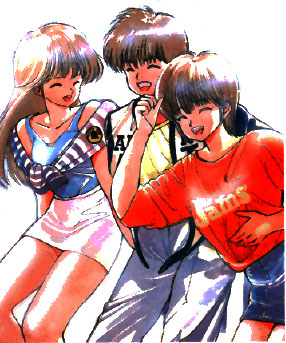 Having a good time...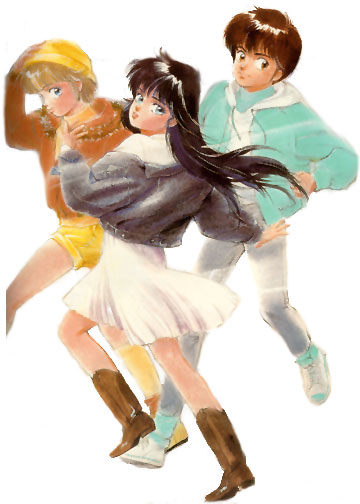 Off in a rush!
This is my tribute to the magical triangle relationship shared by 3 of the most beloved characters in anime. Although it led to the most painful breakup in anime history, let us not forgot the happy memories they shared and how they wished they could return to that day when everything was still innocent and capricious.

Return back into My Kimagure Orange Road (KOR) Paradise