I welcome thee to the

| | | |
| --- | --- | --- |
| K i m a g u r e | | |
| | O r a n g e | |
| | | R o a d |
R E A L M of R E S O U R C E S!


Welcome to the ESPer Multimedia Resources portion of the castle. In this area, you should be able to find picture galleries galore of all shapes and forms for your viewing pleasure. Music entertainment is also provided by the capable minstrels. And last, feast upon the movie cinema and decorative program desktop enhancements for a lasting impression. Fare thee well!
---


KOR ESPer MultimediaResources

THE SUPERSTUFF!

KOR-chive II!

Other Major Sites...

ShinKOR Related

Collections of KOR Pic sites (some selected pics)

Kingdom KOOL | Realm of Resources | SuperKOR Sensation | Paradise Stories
---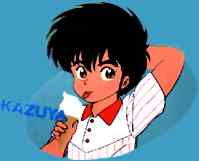 Other Treats...

All Copyrighted material courtesy of Izumi Matsumoto/Shueisha/Jump Comics/Toho/Victor
Cool Fiery Title Pic courtesy of Jim Lowell
Icons,images, midis, and backgrounds courtesy of Tuyen Tran, Eric Law, and Y.C. Lin
Cool Menu Bar Pics courtesy of Dan Root's Page
Web counter courtesy of www.digits.com
11MB FREE Web Hosting at XOOM
Free Tripod Homepage


Final Note: This KOR page has gone a long way from its unstable beginnings. But through many iterations, this lowly page has blossomed and matured into a beautiful, dynamic page. I would like to thank the various KOR enthusiasts out there whose beautifully constructed sites help make this site what it is today. Please feel free give me any feedback on the site. I hope you enjoy your stay at the definitive one-stop entry point into the KOR universe.

(c) 1995/6/7/8/9 ARK Productions